Anonymous Sudan has claimed responsibility for a new KFC cyberattack, shedding light on the growing intersection of geopolitics and cyber warfare. 
The threat actor made their announcement on a dark web channel, emphasizing their stance in support of the Israeli occupation. 
This KFC cyberattack, which lasted for a span of two hours, has been attributed to one of the most notorious hacker groups participating in the Israel-Palestine conflict. 
Anonymous Sudan Alleges KFC cyberattack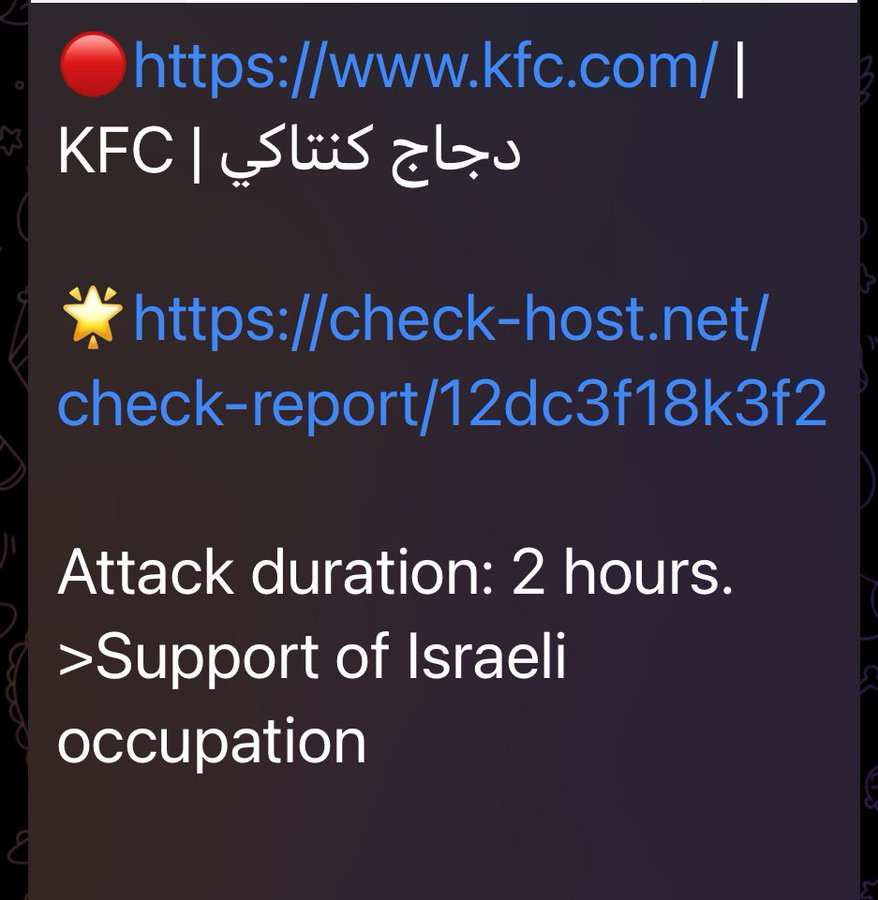 The motives behind this cyber assault appear rooted in the broader context of the Israel-Palestine conflict, where numerous hacker groups have already taken sides in the dispute. 
Anonymous Sudan's targeting of KFC, an American-based entity, is indicative of their stance against organizations and nations indirectly opposing Israel or being entangled in conflicts with the nation.
To substantiate their claims of the cyberattack, Anonymous Sudan provided a Check Host link as evidence of the attack.
However, the KFC website seems to be operational at the moment and doesn't show any signs of the attack. 
The Cyber Express, in its pursuit of clarity, reached out to KFC for an official statement or response. As of the time of writing, no such communication has been received, leaving the claims of the attack unverified. 
The Recent Cyber-Warfare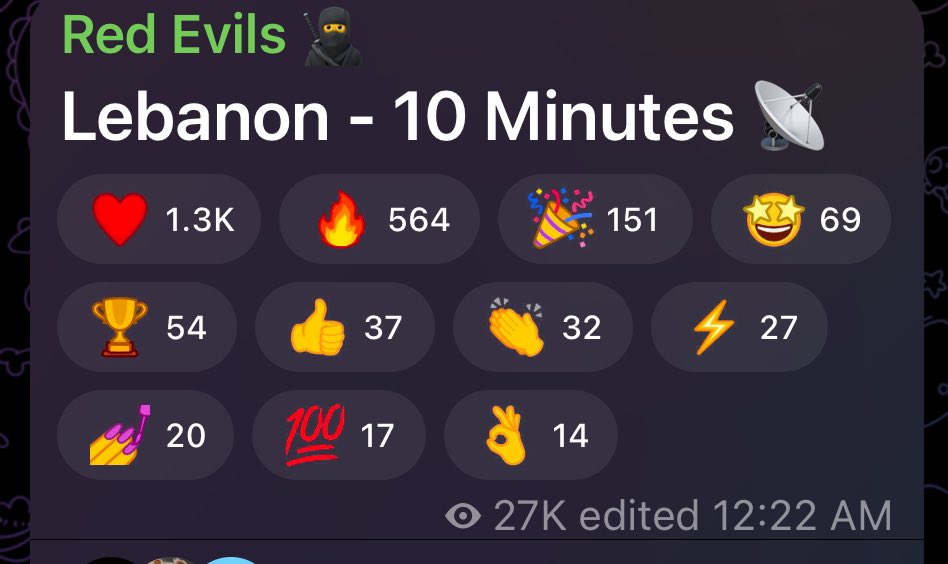 Apart from this cyber assaults, the pro-Israel group, The Red Evils, asserted that they successfully breached the data of Lebanon's Internet service provider, global vision. 
Their motivations, rooted in geopolitical tensions, reflect a broader trend of hacktivist groups aligning themselves with various factions in the Israel-Palestine conflict. These actions are indicative of the global impact of regional conflicts on the digital sphere.
Since the Hamas assault on Israel in October, a multitude of hacktivist groups, including Russia-aligned entities like Killnet and Anonymous Sudan, have engaged in cyberattacks against nations perceived to support their adversaries. 
Notably, Israel's Red Alert app, a crucial tool providing real-time warnings of rocket attacks, became a target for exploitation. AnonGhost, a hacker group, exploited vulnerabilities in the app to disseminate false notifications of an impending nuclear threat.
Meanwhile, the Indian Cyber Force has launched cyberattacks in support of Israel, prompting retaliatory strikes against Indian government websites by anti-Israel hacker groups.
Media Disclaimer: This report is based on internal and external research obtained through various means. The information provided is for reference purposes only, and users bear full responsibility for their reliance on it. The Cyber Express assumes no liability for the accuracy or consequences of using this information.