The hacktivist group AnonGhost posted screenshots of an app after exploiting a vulnerability in its software. RedAlert, the app that provides real-time rocket attack notifications in Israel was targeted by hacktivist groups. Hackers then sent fraudulent nuclear bomb alerts to its users.
The alleged RedAlert cyberattack was not confirmed by the app maker in an official statement.
Details About RedAlert Cyberattack
According to researchers, AnonGhost exploited an API vulnerability, intercepted requests, and then accessed vulnerable servers during the RedAlert cyberattack.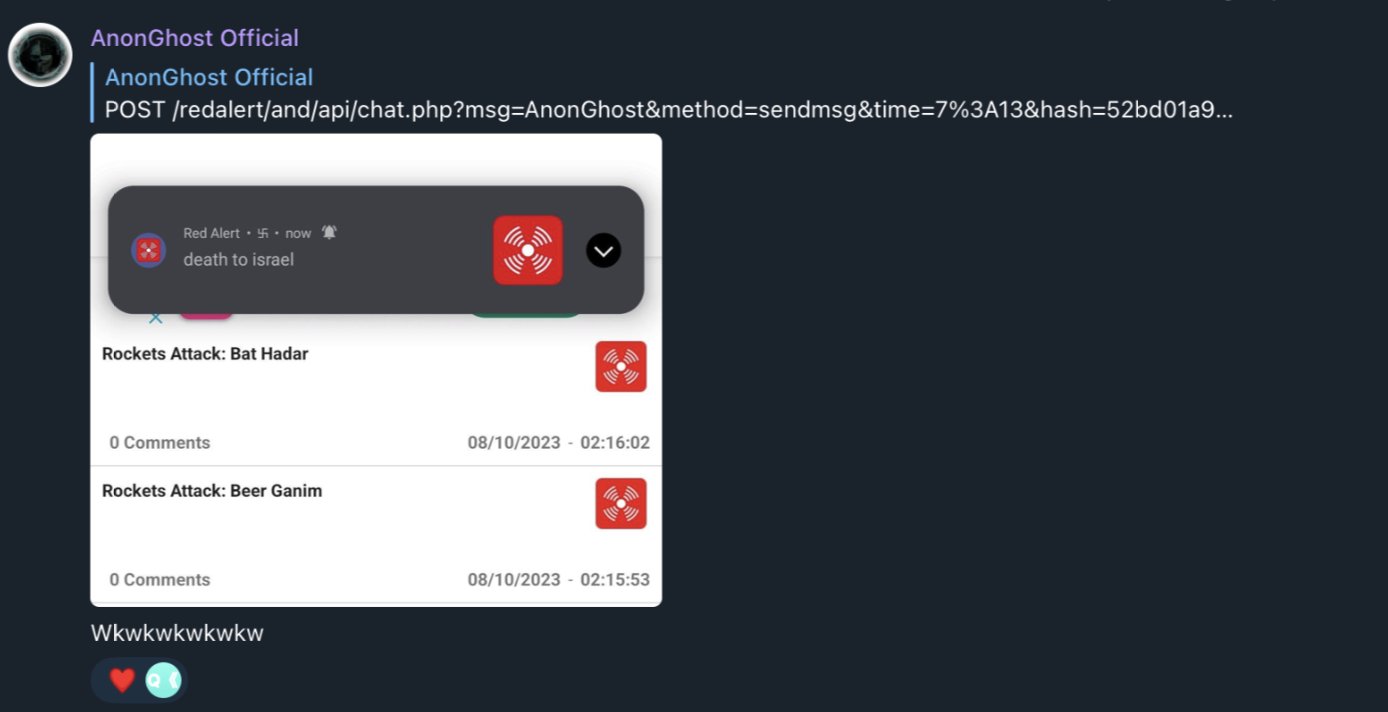 The RedAlert exploit was posted about by AnonGhost on Sunday with screenshots of successful cyberattacks on its servers.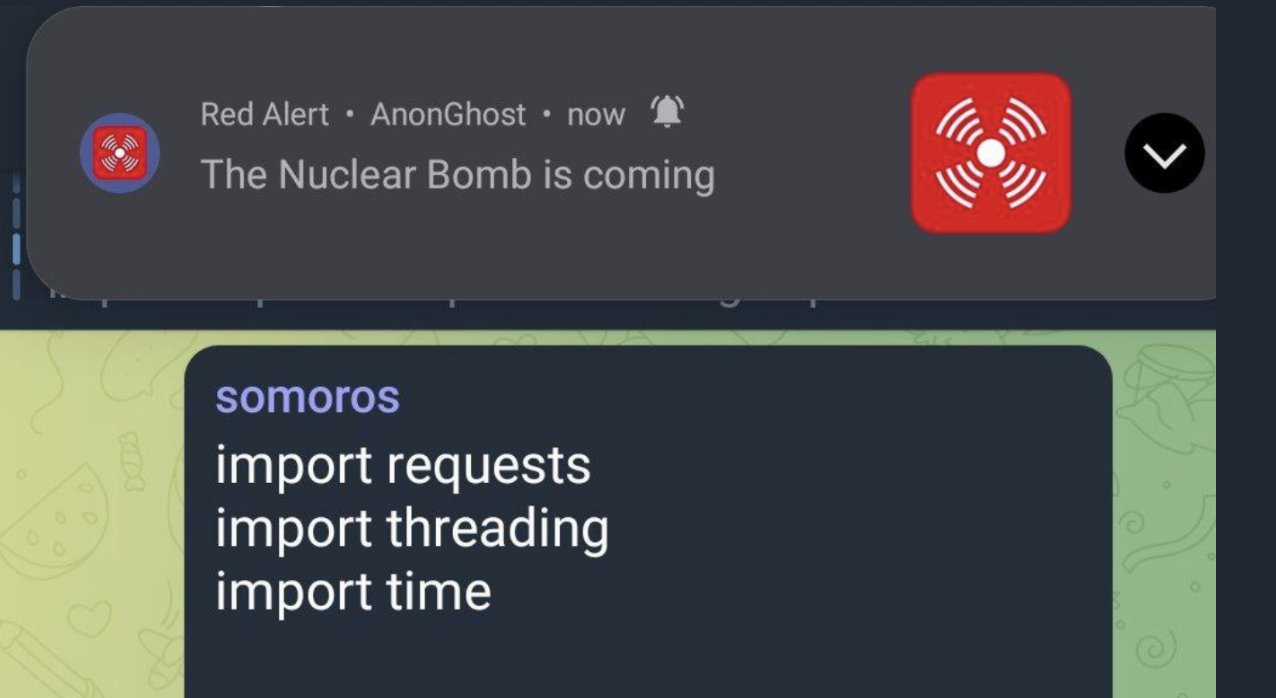 In its tweet, Group-IB Threat Intelligence team wrote, "In their exploit, they successfully intercepted requests, exposed vulnerable servers and APIs, and employed Python scripts to send spam messages to some users of the app."
Meanwhile, hackers from the AnonGhost group and its supporters have been boasting about the RedAlert cyberattack on X, formerly Twitter.
Researchers also found messages exchanged between hackers about sending fake nuclear bomb alerts to users.
A message sent on Telegram read, "Before this attack happened we have found that there are about 10k users in the chat. All 10k to 20k users in this application will get the same notification."
The RedAlert cyberattack is part of the larger hacktivist campaign targeting nations and its infrastructure that are part of the Israel-Palestinian war. The recent air strikes and military assaults between Hamas and Israel have led to an upsurge in cyberattacks targeting organizations of both sides.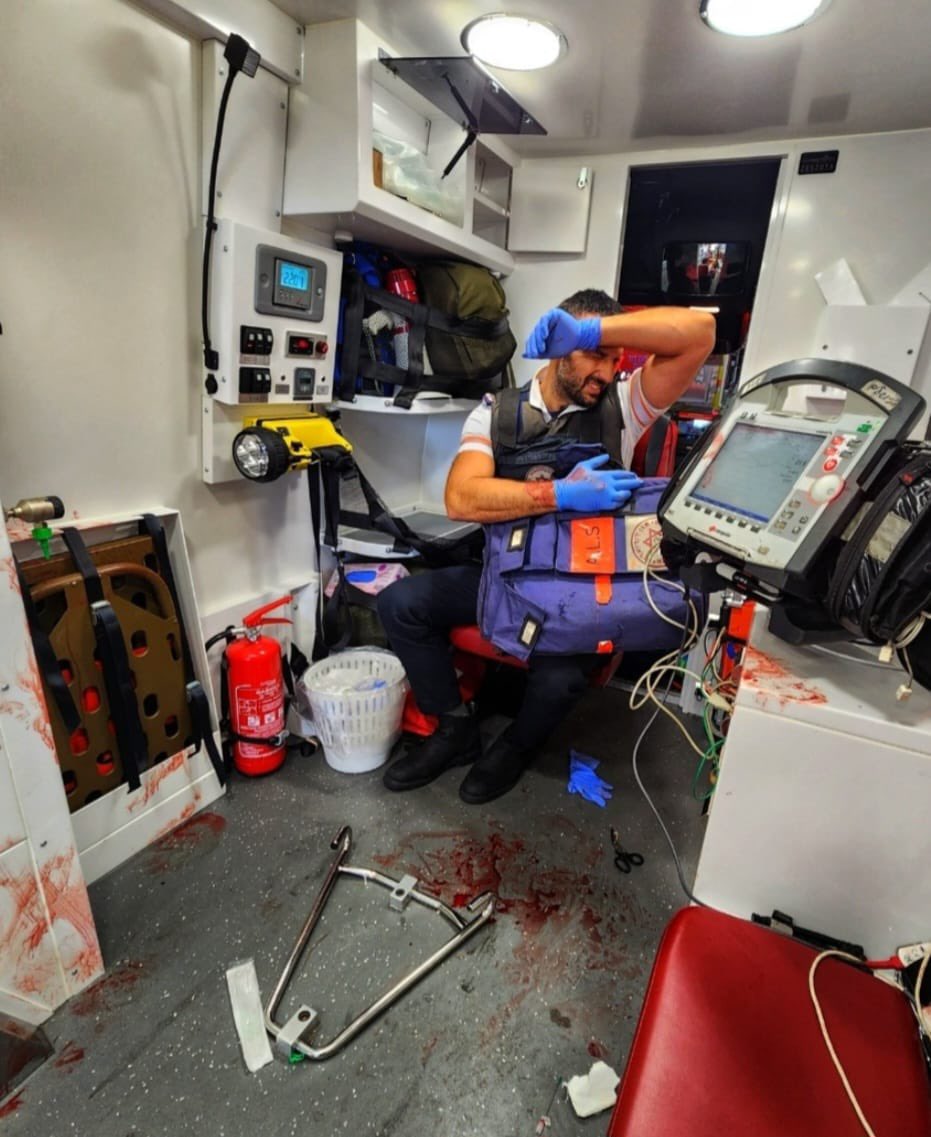 A paramedic who was treating wounded civilians during the Israel-Hamas war witnessed the gruesome crime scene and testified to the gory details to the non-profit organization StandWithUs. He wrote, "A battlefield, bodies of men, women, children, girls, elderly, and animals."
"I treated severely wounded soldiers and police officers, as well as civilians, both men and women, under the hail of bullets and missiles falling just meters from the ambulance, like robots," he further added.
The crime report of casualties and victims of war crimes between Israel and the militant group, Hamas are expected to increase as the Prime Minister of Israel has officially declared a state of war with Hamas.
Calling for peace, the paramedic concluded by stating, "The heart is pounding, the soul is aching. It's time to unite."
Several hacktivist groups have claimed cyberattacks on organizations belonging to the organizations based in the country they oppose in the Israel-Hamas conflict. These cyberattacks have been aimed to disrupt services with a Distributed Denial of Service attack (DDoS). All while civilians and others worldwide look for a way out of the ghastly war.
Media Disclaimer: This report is based on internal and external research obtained through various means. The information provided is for reference purposes only, and users bear full responsibility for their reliance on it. The Cyber Express assumes no liability for the accuracy or consequences of using this information.