The hacktivist group, ThreatSec which also became part of the Five Families collective, claimed a cyberattack on Halcon Tech, a marketing agency based in the United States. The Halcon Tech cyberattack by ThreatSec has left its website defaced with hashtags by the hackers.
Added to the Halcon Tech defacement attack, ThreatSec wrote on their dark web portal that they deleted all the content on their servers during the Halcon Tech cyber attack.
Halcon Tech Cyberattack and Other Accusations
ThreatSec, which is headed by Wiz, who boasted of having insider threats working for them among federal agents, claimed that Halcon Tech hosted child pornography. The website of Halcon Tech LLC was left with the message, "Wiz & Weed were here," with the hashtags – OpChildSafety and ThreatSec.
The allegations made by ThreatSec were likely to humiliate the digital marketing services firm that provides solutions to increase the online presence and ranking of its clients. The Cyber Express emailed the firm for comments about the Halcon Tech cyberattack and defacement of its website.
We will update this report upon receiving a response.
None of the pages of the digital marketing firm were accessible after the alleged Halcon Tech cyberattack.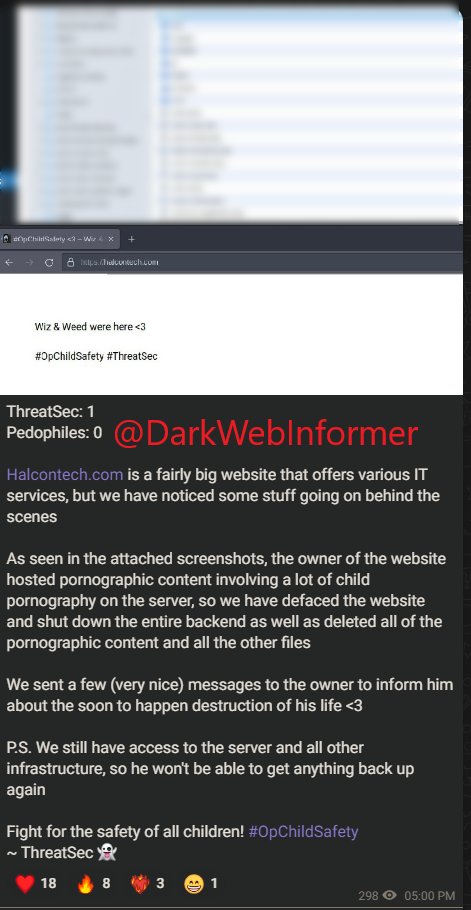 After giving a small introduction about the firm, ThreatSec wrote that they noticed some stuff going on behind the scenes. They shared samples of child pornographic content they found on the affected marketing firm.
This was the reason why they also launched a defacement attack on Halcon Tech, the hackers claimed. They shut down the entire backend, deleted all the alleged illicit content, and left no other files on the servers in the Halcon Tech cyberattack.
The hackers further stated that they contacted the owner of Halcon Tech LLC to let them know about the destruction of his life.
"P.S. We still have access to the servers and all other infrastructure, so he won't be able to get anything back up again," read the message posted by ThreatSec members.
Writing the message with a motto of fighting for the safety of all children, ThreatSec ended the blatant claims with the hashtag #OpChildSafety.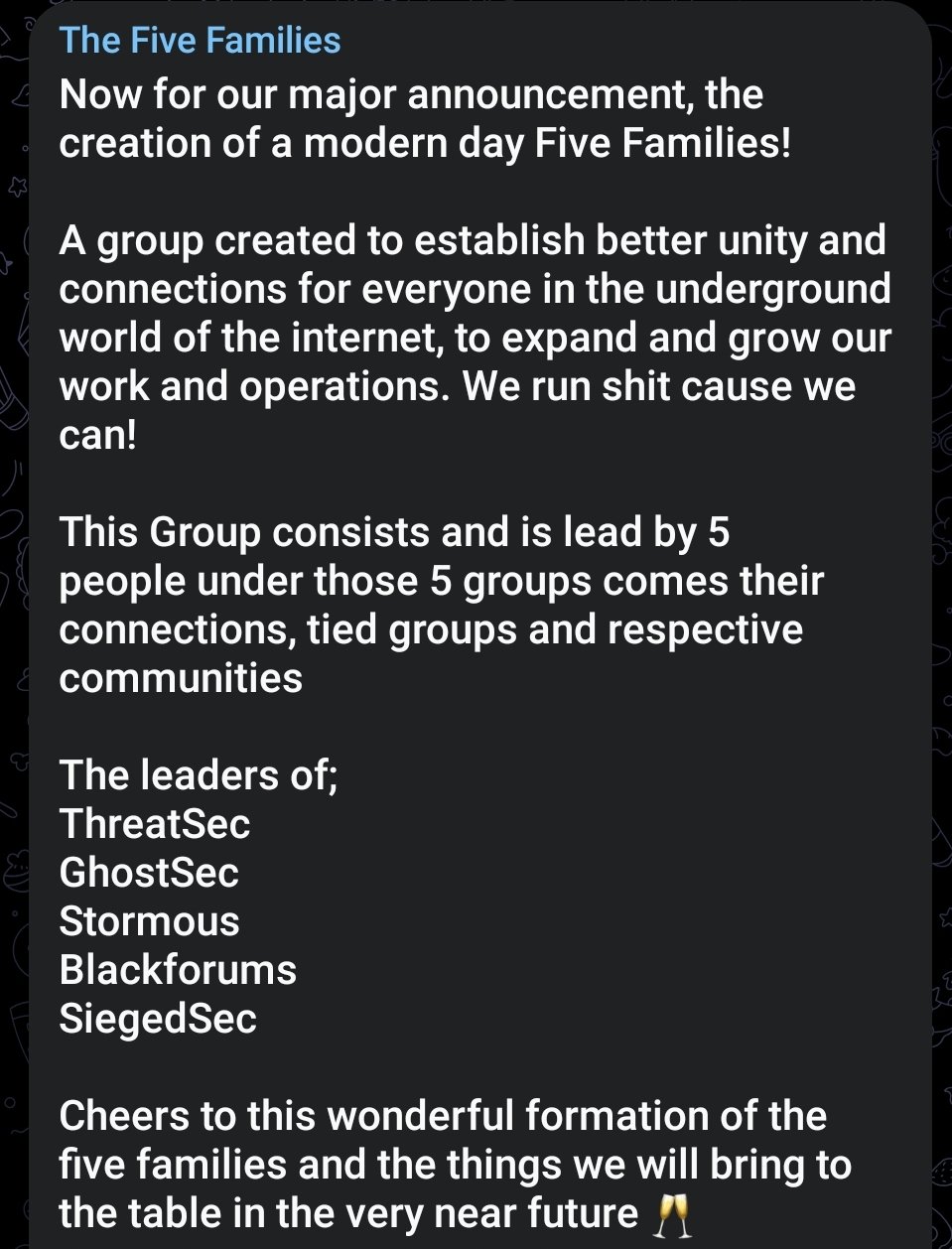 ThreatSec joined the Five Families collective teaming with other hacktivists to launch more cyberattacks for social causes. Along with ThreatSec, group leaders of GhostSec, Stormous, BlackForums, and SeigedSec joined the Five Families.
Media Disclaimer: This report is based on internal and external research obtained through various means. The information provided is for reference purposes only, and users bear full responsibility for their reliance on it. The Cyber Express assumes no liability for the accuracy or consequences of using this information.