Two notorious hacker groups, Ghostsec and Stormous have allied to launch cyber attacks on Cuba, intending to expand their operations to other countries and organizations.
Stormous, within the past six hours, posted three Cuban government ministries as their supposed victims. 
CyberKnow posted about this recent development, which follows the latest string of hackers propagating their own agendas, specifically Ghostsec and Stormous.
Here is a quick look at the new association between Ghostsec and Stormous hacker groups, who have joined forces to target Cuba and other entities. 
The alleged victims, according to the threat actor's post, include, the Ministerio de Cultura de la República de Cuba, Ministry of Education, Ministry of Energy and Mines, Ministry of Foreign Trade and Foreign Investment of Cuba.
Ghostsec and Stormous, the hackers association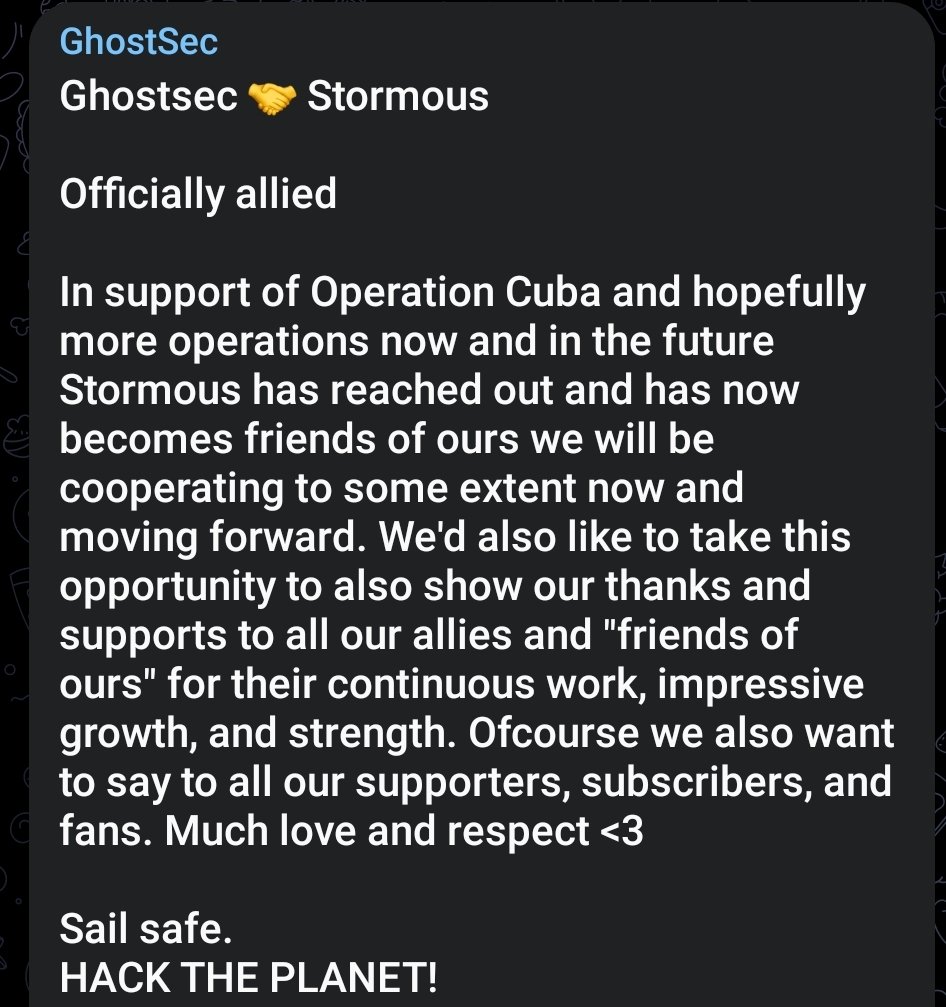 On their dark web channel, Ghostsec hackers stated, "Officially allied, in support of Operation Cuba and hopefully more operations now and in the future." They announced their newfound friendship with Stormous and expressed their willingness to cooperate and move forward together.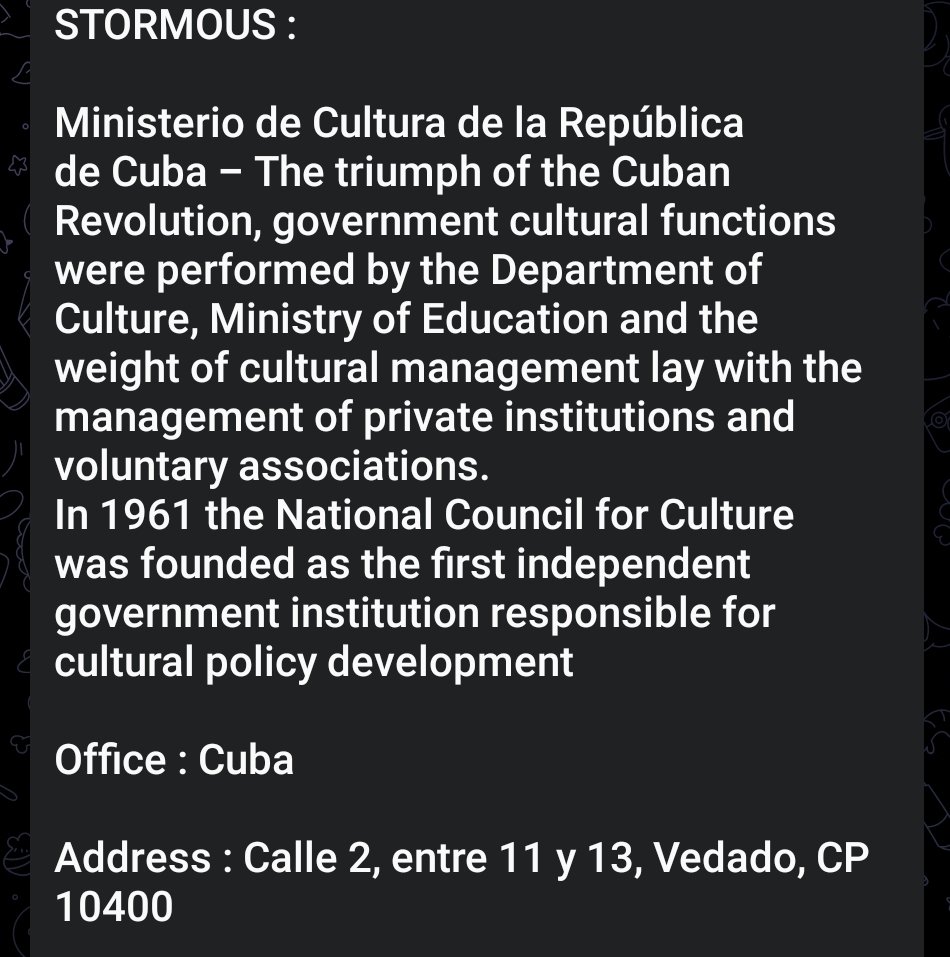 Ghostsec also expressed their gratitude and support to their allies and friends for their relentless efforts, impressive growth, and unwavering strength. Furthermore, they appreciated their supporters, subscribers, and Gfans, conveying love and respect.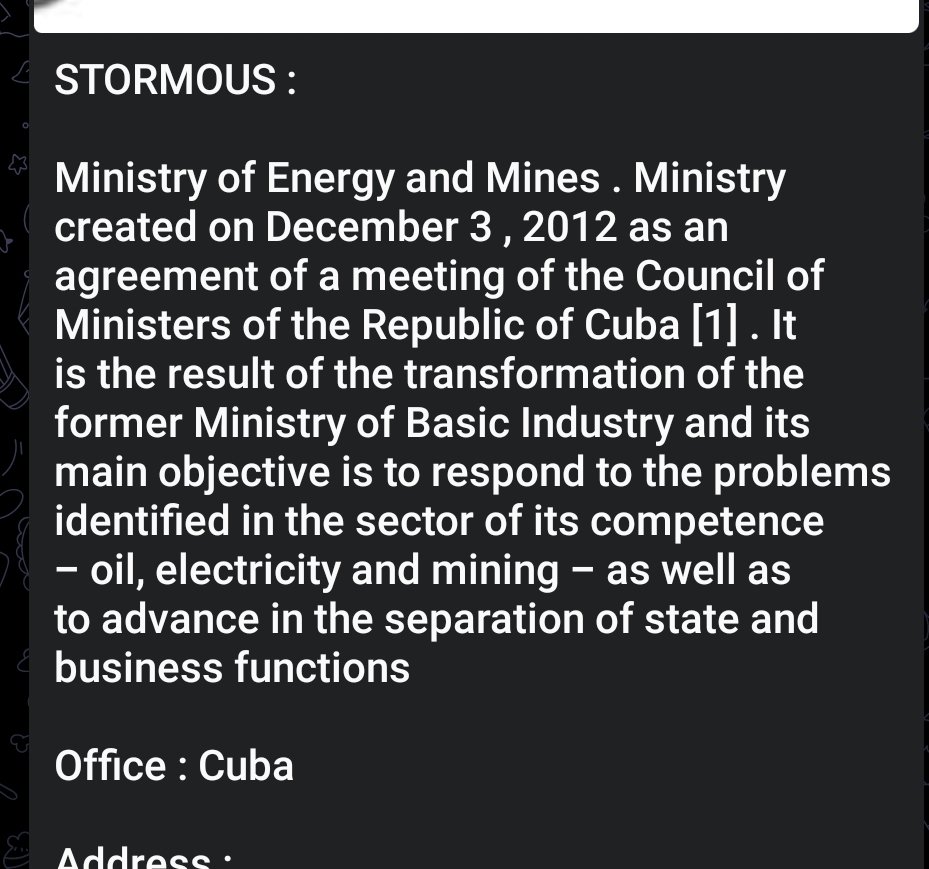 Stormous also made another announcement on their dark web portal, specifically targeting the Ministry of Culture of the Republic of Cuba, shedding light on the history and function of the government's cultural institutions.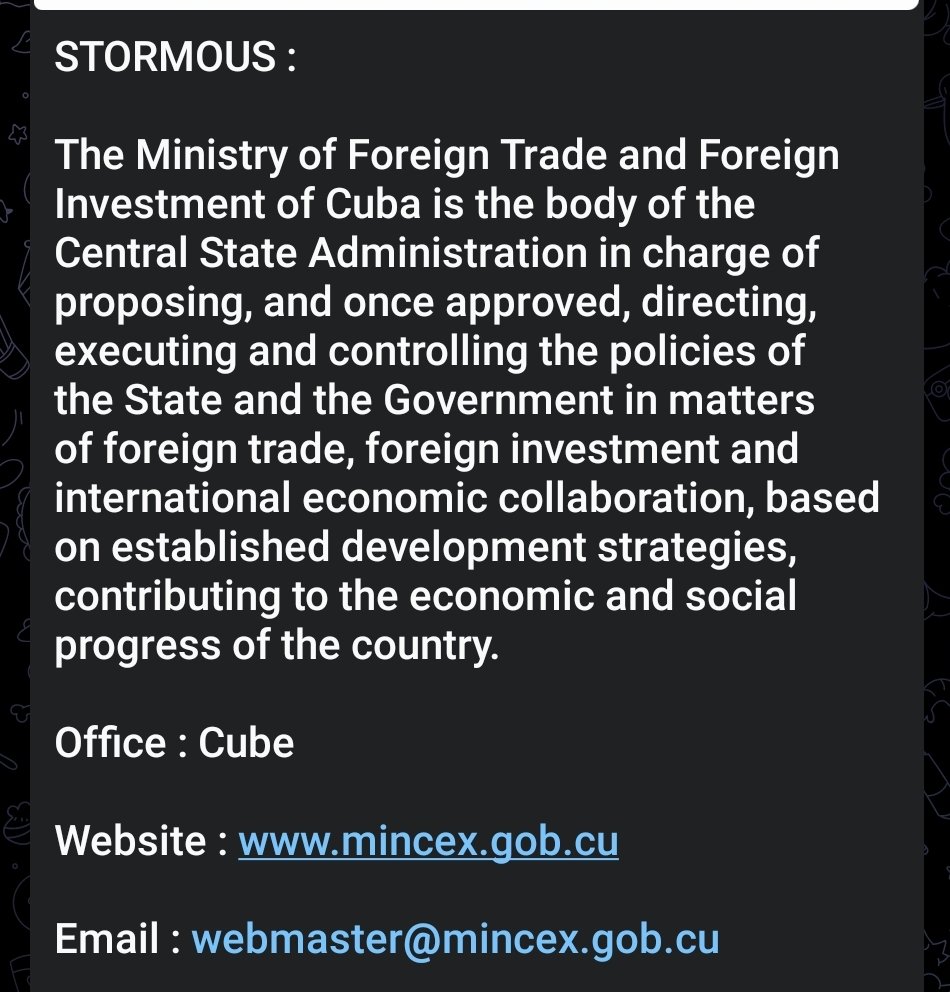 Stormous revealed information about the Department of Culture, the Ministry of Education, and the National Council for Culture, emphasizing their importance in Cuban cultural policy development. They also provided details such as the office location and address of the Ministry in Cuba.
The growing trend of hacker collaborations
This collaboration between Ghostsec and Stormous follows a recent report by The Cyber Express, which detailed a similar alliance involving UserSec.
The report revealed UserSec's collaboration with eight other Pro-Russian hacker groups, forming a powerful alliance. The newly formed alliance includes TeslaBotnet, NetSide, Indian Cyber ​​Force, Black Dragon Sec, ETUnit, Loyd Xelliship, BLOODNET, and NET-WORKER.
Moreover, in July 2023, pro-Russian hacker group bearing the name of Bear IT Army joined forces with them.
By teaming up with Bear IT Army, UserSec amplified the already extensive network of partnerships among pro-Russian cybercriminals, united in their support for the country in the continuing conflict against Ukraine. 
While the exact motives of these hacker alliances remain undisclosed, it is believed that the partnership between Pro-Russian hacker groups aims to target NATO.
The potential implications of these collaborations are of great concern, as they pose a significant threat to the security and stability of targeted countries and organizations.
Media Disclaimer: This report is based on internal and external research obtained through various means. The information provided is for reference purposes only, and users bear full responsibility for their reliance on it. The Cyber Express assumes no liability for the accuracy or consequences of using this information.