Telos, a renowned cybersecurity service provider based in Virginia, has allegedly fallen victim to a cyber attack orchestrated by the notorious CL0P ransomware group.
Dominic Alvieri, a cybersecurity analyst, took to Twitter to share two posts detailing the incident. 

The cyber attack on Telos, if confirmed, impacts its clients, including Fortune 500 companies, the U.S. Department of Defense (DoD), various federal intelligence and civilian agencies, as well as NATO allies.
The Cyber Express reached out to the cybersecurity company for confirmation of the cyber attack on Telos. However, no official response has been received thus far.
The threat actor claimed that they launched the cyber attack on Telos because "the company doesn't care about its customers. It ignored their security".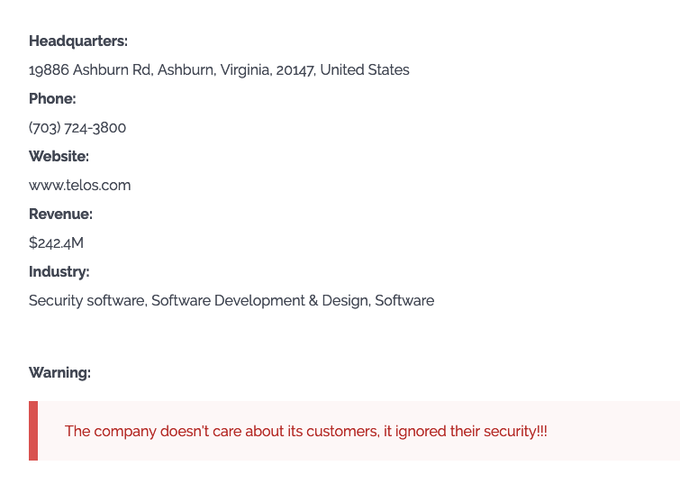 Explaining the alleged cyber attack on Telos
While awaiting Telos' official statement, The Cyber Express has tried verifying whether this attack could be linked to the MOVEit vulnerability hacking campaign previously launched by the CLoP ransomware group.
This particular group has gained notoriety for its sophisticated cyber attacks, primarily targeting organizations pursuing financial gain through ransom demands. 
If, indeed, Telos fell victim to the CLoP ransomware group, the consequences could be far-reaching and severe, given the nature of Telos' clientele and its significant reliance on its cybersecurity services.
Adding to the growing chorus of concern, BetterCyber, a reputable threat intelligence service, also reported on the alleged cyber attack targeting Telos.
The cyber attack puts sensitive data at risk, and looking at the company's clientele, the stolen data could be processed for malicious purposes. 
Cyber attacks on US defense contractors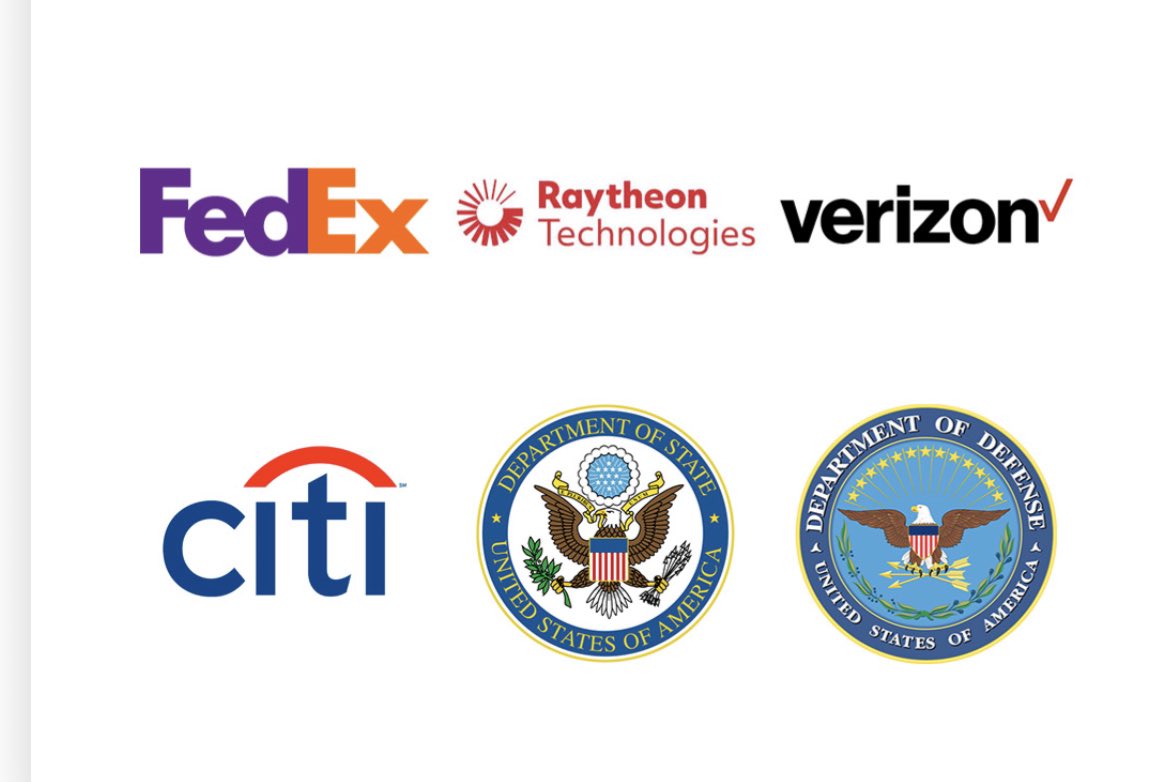 Telos have an extensive list of clientele and that includes defense contractors in the US.
The United States Department of Defense confronts an ever-expanding array of challenges every year, encompassing threats and attacks targeting its weapons systems, logistics networks, information and communications technology, and critical systems.
Telos have been actively involved in military strategies with the military and numerous defense agencies in the US.
Last year, Securonix researchers found an undisclosed operation, codenamed STEEP#MAVERICK, that has targeting various European weapons contractors in recent months.
In a similar campaign, Cybersecurity and Infrastructure Security Agency (CISA) shared an in-depth report on Russian state-sponsored cyber actors targeting U.S. cleared defense contractors (CDCs) since January 2020, aiming to obtain sensitive U.S. defense information and technology.
The FBI, NSA, and CISA have observed these cyberattacks, which have affected both large and small CDCs and subcontractors supporting the U.S. Department of Defense (DoD) and Intelligence Community. The attackers have gained persistent access to multiple CDC networks for up to six months and regularly exfiltrated emails and data.
Moreover, these attacks are just the tip of the ice berg. The Talos cyber attack might unravel more information as the story progress.
The Cyber Express will closely monitor this developing story and provide updates as new information emerges. The alleged cyber attack on Telos is a stark reminder that no organization is immune to cyber attacks, and cybersecurity must remain a top priority in the digital age.
Media Disclaimer: This report is based on internal and external research obtained through various means. The information provided is for reference purposes only, and users bear full responsibility for their reliance on it. The Cyber Express assumes no liability for the accuracy or consequences of using this information.