Reacting to the reports of WhatsApp accessing microphone of smartphones without consent, India's Minister of State for Electronics and Technology said that the department will further investigate the issue.
Terming it an "unacceptable breach of privacy", Minister Rajeev Chandrasekhar announced the probe on WhatsApp accessing microphones of smartphones on May 10.
WhatsApp accessing microphone of smartphones: How it came to light
The news about the WhatsApp accessing microphone of smartphones gained momentum following receiving a complaint made via a tweet.
Foad Dabiri, the director of engineering at Twitter, tweeted that his microphone showed activities even while he was asleep.
The entire Twitter community came forward to voice their concerns over the alleged WhatsApp security breach.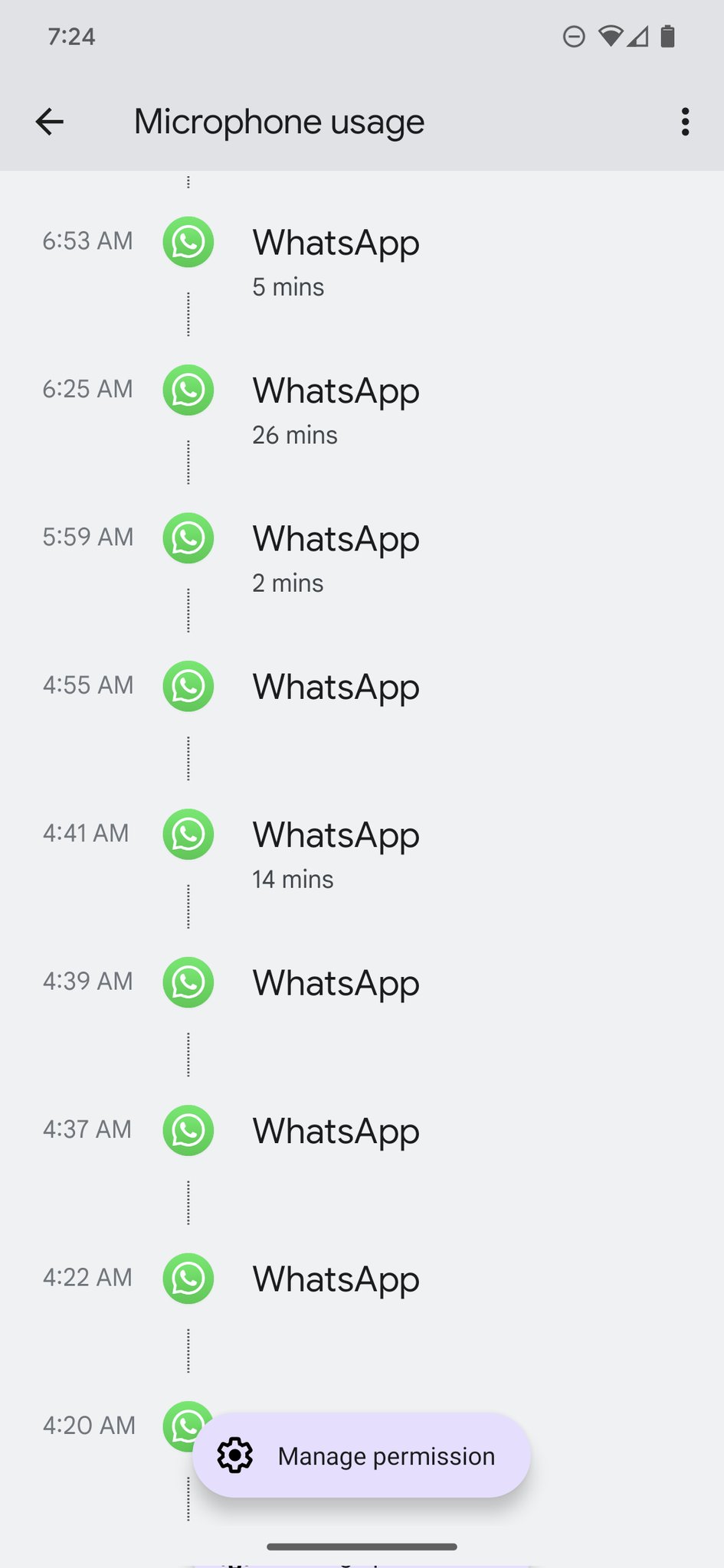 The tweet read, "WhatsApp has been using the microphone in the background, while I was asleep and since I woke up at 6AM…. What's going on?" This sparked the interest of several individuals including celebrities with the likes of Elon Musk retweeting the message and replying to it.
The Twitter CEO tweeted on May 10 that Facebook cannot be trusted and also recently announced that the social media will soon have a calling feature and encrypted direct messages enabled.
The alleged WhatsApp microphone breach
The WhatsApp investigation for accessing the microphone of Foad while he was not using the phone and was instead sleeping will be undertaken even while the Digital Personal Data Protection bill is being worked out.
In a response to Foad's tweet, the Minister of State for Electronics and Information Technology Rajeev wrote, "We will be examining this immediately and will act on any violation of privacy even as new Digital Personal Data Protection bill #DPDP is being readied."
Statement by WhatsApp on accessing microphone of smartphones
Retweeting Foad's message on the social media platform, the official WhatsApp group wrote, "Over the last 24 hours we've been in touch with a Twitter engineer who posted an issue with his Pixel phone and WhatsApp."
The tweet by WhatsApp pointed toward a bug in Android that misattributed information in their Privacy Dashboard. The messaging platform confirmed that they have contacted Google and asked them to investigate the issue.
In another tweet, the company denied claims that WhatsApp gauges every conversation. They said that users have full control over their mic. Upon rendering the app permission to access the mic, it only uses it to make calls which are protected by end-to-end encryption.
WhatsApp accessing microphone of smartphones: Speculation rife
Users from various social media platforms came forward to share their stories and perspectives about the frequently changing policies and updates about WhatsApp.
Many claim to be victims of WhatsApp accessing microphone of smartphones, while some users are waiting to hear back from Google about the alleged bug, while others were wondering if they should still trust WhatsApp.
Twitter user XenTurtle tweeted a meme featuring Andrew Tate who has been vocal about the 'Matrix' that controls all the data as shown below:
Listening to conversations while someone is unaware or not using a particular app especially one as widely used as WhatsApp can pose a security threat to scores of users.
A user also came up with an alternative solution for all security breaches. He wrote, "Get an iPhone…& use 'Lockdown' mode. This disables most functionality which can be exploited by zero-day attack vectors & used by almost all politically exposed people."