Binance Coin (BNB), the cryptocurrency associated with Binance, took a nosedive of nearly 10% on Monday, reported Forbes, marking the coin's largest single-day drop this year.
The freefall happened after the SEC charged Binance with 13 violations. 
According to the complaint filed in the U.S. District Court for the District of Columbia, SEC has charged Binance for operating as more than just run-of-the-mill exchanges since July 2017.
The SEC claimed that Binance has been playing fast and loose, acting as unregistered exchanges, broker-dealers, and clearing agencies. They even tried to mislead investors about their trading controls and oversight on the Binance.US platform.
"Among other things, the SEC alleges that, while Zhao and Binance publicly claimed that U.S. customers were restricted from transacting on Binance.com, Zhao and Binance in reality subverted their own controls to secretly allow high-value U.S. customers to continue trading on the Binance.com platform," said the SEC announcement.
"Further, the SEC alleges that, while Zhao and Binance publicly claimed that Binance.US was created as a separate, independent trading platform for U.S. investors, Zhao and Binance secretly controlled the Binance.US platform's operations behind the scenes."
SEC charges Binance and other affiliates
The SEC also dropped allegations that they were peddling unregistered securities. Binance and its affiliates weren't just toying with monopoly money either. These renegades managed to rake in $11.6 billion in revenue from transaction fees alone, with a significant chunk coming from the pockets of unsuspecting U.S. customers.  
The SEC charges Binance for being responsible for their actions. According to the latest SEC report, Binance should have been responsible and registered as an exchange, broker-dealer, and clearing agency for Binance.com.
As for Binance.US and BAM Trading, they should have done the honorable thing and registered as an exchange and clearing agency, with BAM Trading taking the extra step of becoming a registered broker-dealer.
And here's where things get interesting. It turns out that Zhao and Binance allowed their high-rolling U.S. customers to continue trading on Binance.com, despite publicly claiming otherwise. The SEC alleges that sneaky maneuvers and shady controls were implemented to make this secret trading happen.
And when you thought it couldn't get worse, the SEC claims that Zhao and Binance had their hands wrapped around the operations of Binance.US while pretending to give investors the illusion of independence. 
But wait, there's more!
SEC charges Binance, plus other allegations
According to the SEC statements, Zhao could easily mix and match, diverting funds as they pleased.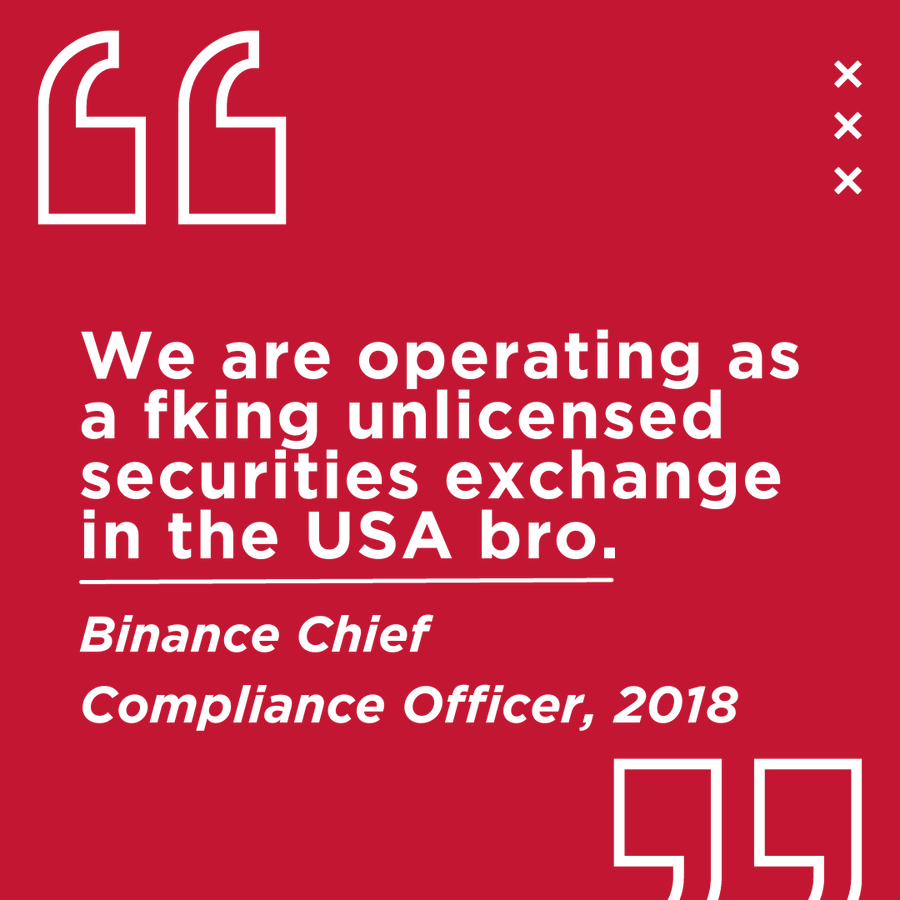 Billions of dollars of investor assets found their way to a entity owned by Zhao himself called Sigma Chain. The SEC also accuses BAM Trading and BAM Management of spinning tales about non-existent trading controls on the Binance.US platform. 
"Zhao and Binance misled investors about their risk controls and corrupted trading volumes while actively concealing who was operating the platform, the manipulative trading of its affiliated market maker, and even where and with whom investor funds and crypto assets were custodied," said SEC Chair Gary Gensler.
"They attempted to evade U.S. securities laws by announcing sham controls that they disregarded behind the scenes so that they could keep high-value U.S. customers on their platforms. The public should beware of investing any of their hard-earned assets with or on these unlawful platforms."
The SEC's Director of Enforcement, Gurbir S. Grewal, echoed this sentiment, stressing that Zhao and his partners manipulated the rules, endangering their customers and investors to line their pockets.  
"Zhao and the Binance entities not only knew the rules of the road, but they also consciously chose to evade them and put their customers and investors at risk – all in an effort to maximize their own profits," he said.