A hacker group claimed to have launched cyberattacks on several Dutch healthcare providers and vendors including Health-RI, SGE De Ring International Health Care services, and Doctena. Over 15 healthcare providers were mentioned in the leak site post of the 'Mysterious Team Bangladesh' group.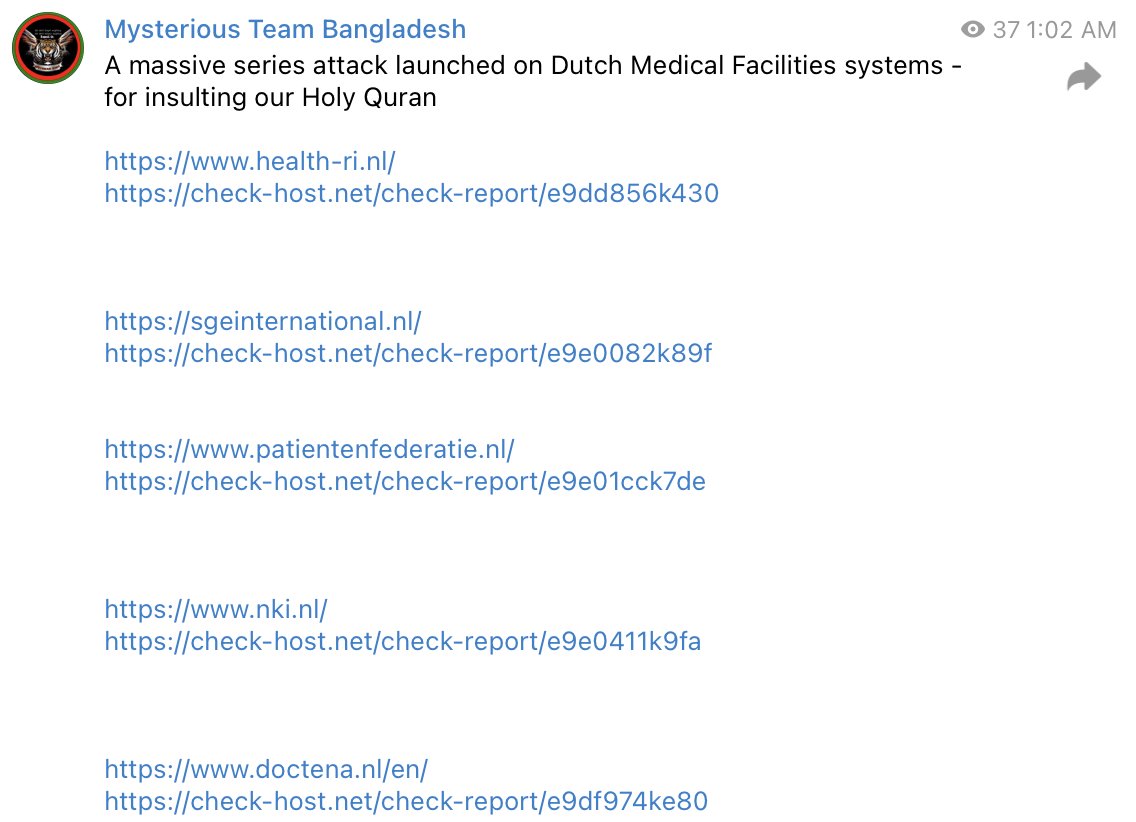 Names of victims on the leak site post (Photo: FalconFeedsio)
According to a tweet by cybersecurity researchers, the group Mysterious Team Bangladesh targeted Dutch healthcare and medical facilities systems for offending religious sentiments. The Cyber Express reached out to some of the affected healthcare providers. However, no response was received at the time of writing.
Most of the enlisted websites of Dutch healthcare were also observed to be properly functioning.
Dutch politicians and religious sentiments
Recently, Geert Wilders, a member of the House of Representatives of the Netherlands made a public display of his disapproval of Islam, invoking sharp reactions from across the world.
Following the incident, scores of Muslims protested on the streets of the Hague on February 2. The cyberattacks on Dutch healthcare is claimed to be a result of the events. However, investigations are on to determine whether there are other forces in play.
Far-Right Dutch politician Geert Wilders has been recorded several times to have made anti-Islamic slurs and defended the making of caricatures of apparently demeaning Tayyip Erdogan, the president of Turkey.
Tayyip Erdogan filed a criminal complaint against Geert Wilders for making derogatory comments about him.
In response to Erdogan, Geert said: "I have a message for President Erdogan and the message is very simple. In the Netherlands, we consider freedom of speech one of our most cherished rights and that includes cartoons, including of politicians," according to the Reuters report.