LockBit ransomware gang has attacked the Circleville Municipal Court, USA, and later about the details on its leak site.
The ransomware group has claimed to steal over 500GB of data from the systems. The post on the leak site mentioned 21 January as the deadline to pay the ransom.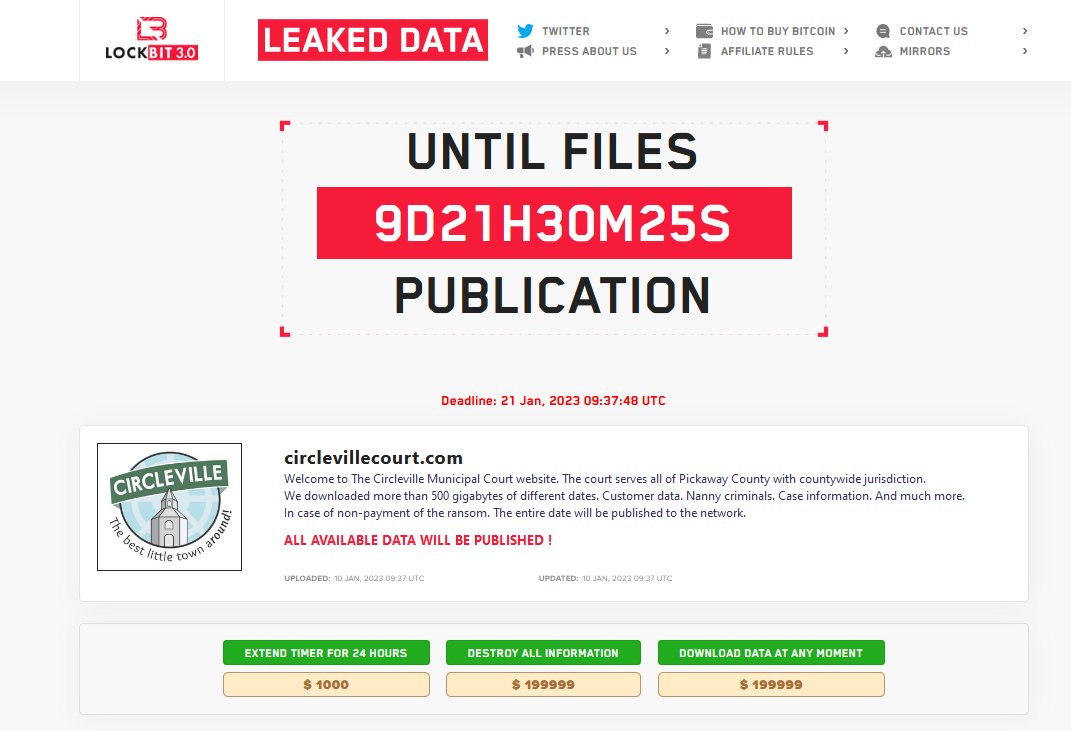 The post also had a brief description of the target website that read, "Welcome to The Circleville Municipal Court Website. The court serves all of Pickaway County with countywide jurisdiction….."
Circleville Municipal Court website inaccessible
The court's website is currently inaccessible. It also displays a message confirming a potential ransomware attack. The malfunction also led the court to delay online and telephone payments for fines and costs.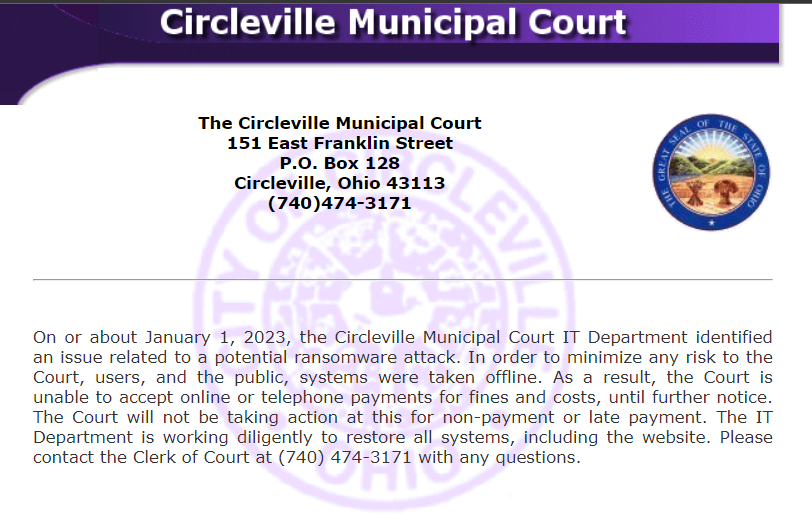 "On or about January 1, 2023, the Circleville Municipal Court IT department identified an issue related to a potential ransomware attack," read the message on the Circleville Municipal Court website. It further stated that user and public systems were kept offline to minimize risk.
The court is yet to share any information regarding the data breach and when the website will be back online for the users.
However, it reassured that the IT department was working on solutions to bring the systems and the website back.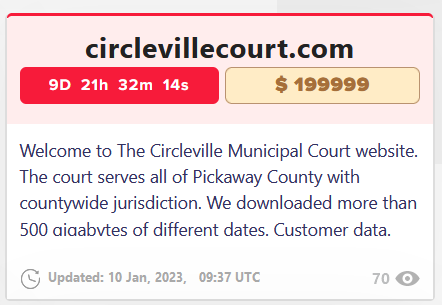 The leak site also shared the price details of the stolen system data. It had put a price of $1000 to extend the timer for 24 hours, $199,999 to destroy all information, and $199,999 to download the data anytime. It further read that it held the record for nanny criminals, customer data, and case details among others.
The message concluded with a threat stating that the non-payment of the ransom would lead to the leaking of data which was advertised in the most recent post on LockBit's leak site.