The Idaho National Laboratory, a crucial component of the United States Department of Energy, has allegedly fallen victim to a cyberattack claimed by the notorious SiegedSec hackers group. 
This Idaho National Laboratory data breach raises significant concerns as the hackers assert unauthorized access to the laboratory's system, boasting possession of sensitive data, including personal information such as full names, dates of birth, email addresses, phone numbers, social security numbers, addresses, and employment details.
SiegedSec Hackers Alleges Idaho National Laboratory Data Breach
The Idaho National Laboratory, managed by the Battelle Energy Alliance, has historically been synonymous with nuclear research, although its scope extends to various other research endeavors.
This Idaho National Laboratory data breach breach comes amidst a wave of cyber threats targeting critical infrastructure, leaving both government officials and cybersecurity experts on high alert.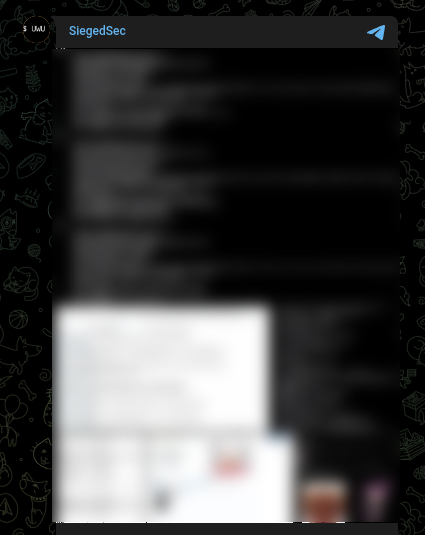 Efforts to verify the claims surrounding the Idaho National Laboratory data breach have proven challenging, as communication issues have rendered the laboratory's email account seemingly invalid.
The Cyber Express has reached out to the Idaho National Laboratory for further insights, but as of now, the authenticity of the SiegedSec hackers group's assertions remains unconfirmed.
This incident comes close on the heels of a partnership announcement between Mission Secure and the Idaho National Laboratory in August. Mission Secure, a cybersecurity firm, aimed to collaborate with the laboratory to enhance the adoption of the Consequence-Driven, Cyber-Informed Engineering (CCE) methodology, fortifying critical infrastructure against cyber threats.
Idaho National Laboratory data breach and more attacks 
The broader context reveals a growing trend of cyber threats against government entities, as highlighted by a series of attacks in July 2023. Websites linked to local governments were reportedly breached or defaced by a suspected politically motivated hacking group, sharing photos of the defaced websites along with purportedly stolen data. While no explicit motive was listed, previous attacks by the group cited political issues as a driving force.
SiegedSec hackers, recognized as a hacktivist collective, gained prominence just days before Russia invaded Ukraine. Led by the enigmatic "YourAnonWolf," the group has exhibited a rapid increase in its activities, affiliating with other hacker groups like GhostSec. Known for its comical slogans and use of vulgar language, SiegedSec hackers humorously identify itself as "gay furry hackers." 
The group, composed mainly of members aged between 18 and 26, has been associated with politically motivated attacks, urging caution due to the general lack of information about the group's leadership.
Media Disclaimer: This report is based on internal and external research obtained through various means. The information provided is for reference purposes only, and users bear full responsibility for their reliance on it. The Cyber Express assumes no liability for the accuracy or consequences of using this information.