Unmanned drone systems maker, Autonomous Flight Technologies (AFT), has allegedly fallen victim to a cyberattack orchestrated by the notorious BlackCat ransomware group. The attackers claimed the Autonomous Flight Technologies data breach and purportedly sold exfiltrated data to an undisclosed foreign entity. 
AFT, recognized for its cutting-edge unmanned drone technology, boasts prominent partnerships with industry giants such as Airbus, NASA, NBC, and Northrop Grumman.
Despite these high-profile collaborations, the company has yet to release an official statement or response regarding the reported Autonomous Flight Technologies data breach, leaving the claims unverified as of now.
Autonomous Flight Technologies Data Breach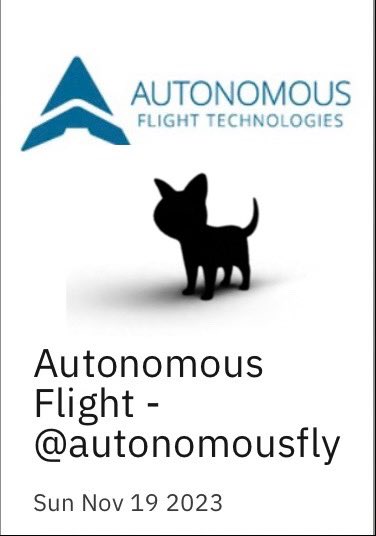 Dominic Alvieri, a threat researcher, shed light on the situation via Twitter, asserting that the threat actors involved in the Autonomous Flight Technologies data breach had allegedly sold the compromised data to a foreign nation. The lack of specific details from the perpetrators has heightened the uncertainty surrounding the incident.
AFT's mission revolves around advancing Uncrewed Autonomous Systems, navigation technology, and industrial data acquisition services. The alleged Autonomous Flight Technologies cyberattack underscores the persistent cybersecurity challenges faced by companies in the unmanned aerial vehicle (UAV) sector, as highlighted in NASA's report on Cybersecurity Vulnerabilities for Urban Air Mobility.
The report emphasizes the technological advancements enabling urban air mobility (UAM) through high-powered UAVs while acknowledging the critical need for robust cybersecurity measures. It outlines vulnerabilities, including Jamming, Spoofing, and Man-in-the-Middle attacks, drawing attention to real-world incidents in South Korea and Iran as illustrative examples.
More threats from the BlackCat ransomware group
The BlackCat ransomware group, known for its nefarious activities, gained notoriety after infecting over 60 victims since its emergence in mid-November 2021, according to a FLASH alert published by the FBI in April 2022.
The Multi-State Information Sharing and Analysis Center (MS-ISAC) also noted a surge in BlackCat ransomware group activity, with one of its member organizations recently experiencing a cyber incident involving remote control of multiple PCs.
The incident unfolded when an employee reported a locked account and inability to access email. Subsequent investigations revealed that an unknown cyber threat actor (CTA) was remotely controlling several PCs within the organization. 
As the Autonomous Flight Technologies data breach remains unconfirmed, the industry awaits an official response from AFT while grappling with the broader implications of cybersecurity vulnerabilities in the rapidly advancing field of unmanned autonomous systems.
Media Disclaimer: This report is based on internal and external research obtained through various means. The information provided is for reference purposes only, and users bear full responsibility for their reliance on it. The Cyber Express assumes no liability for the accuracy or consequences of using this information.